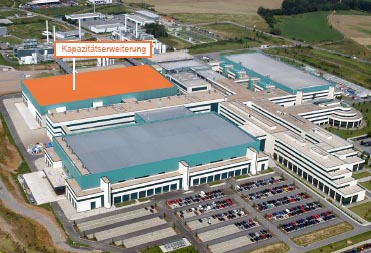 Planning / Controlling of chemical systems of GlobalFoundries expansion
GlobalFoundries has started with the construction of a new facility at Fab 1 campus in Dresden. This expansion will add nearly 10,000 square meters of clean room space to enable to scale output up to 80,000 wafers per month. The amount invested shall be around 1.3 billion EURO.
GPMS GmbH has been entrusted by Controlmatic GmbH with the overall project control for the planning, procurement, construction qualification and startup of the chemical systems and their controlling. In addition to planning the reconstruction of existing and new facilities, GPMS GmbH is responsible for the controlling of the working and for the planning of shutdowns of converted facilities during continous production.