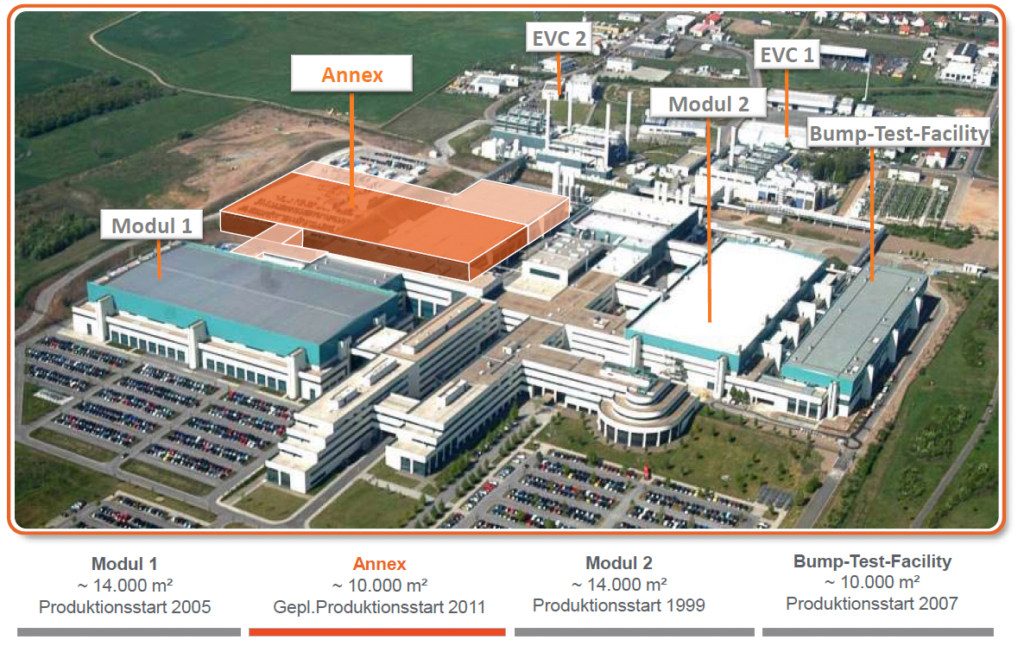 First construction phase of GlobalFoundries expansion completed
On schedule completion of the first construction phase of GlobalFoundries Fab 1 expansion
On June 15, the first phase of the extension building – cleanroom of 4,000 square meters – has been completed and the first tools were installed on schedule and in line with the budget.
Just after 10 months of building time and despite of delays of several weeks which were caused by the hard winter, around 42,500 tons of prefabricated building material (delivered in 1,298 shipments) have been installed, 27,000 square meters of site concrete have been poured and 3,500 tons of constructional steel have been used.
According to Elke Eckstein, the Managing Director of GlobalFoundries Dresden, the deadlines could only be met due to the extraordinary dedication of all companies and co-workers involved.
Also GPMS GmbH which is responsible for the overall planning/scheduling for the phases of design, procurement, construction and start up of the entire project contributed its share to the timely completion of the first project phase.
The total clean room area of 10,000 square meters shall be ready for the installation phase by mid of September 2011.